SANDDRAGON and his Brothers attack CQB city, Vietcong style!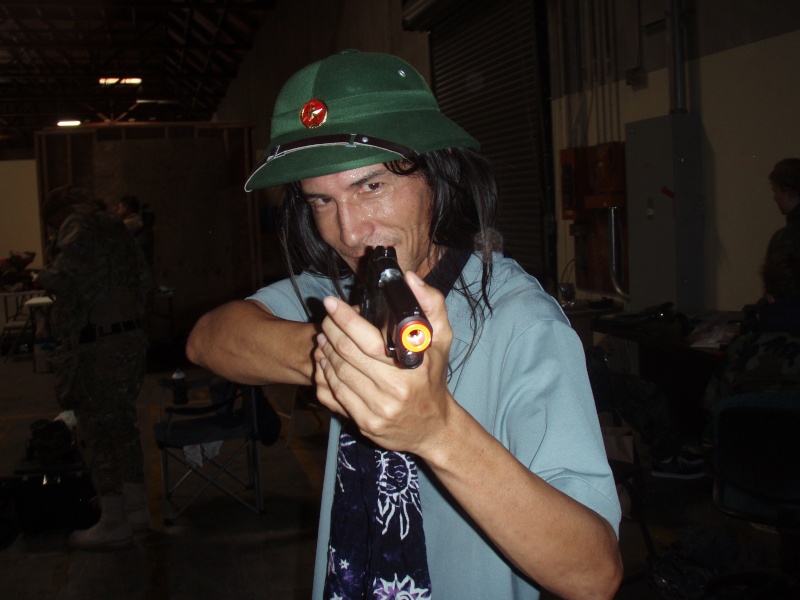 Another nice beautiful day in the California Valley...Me an my Bros decided to hit up CQB city in Stockton right down the road from our house!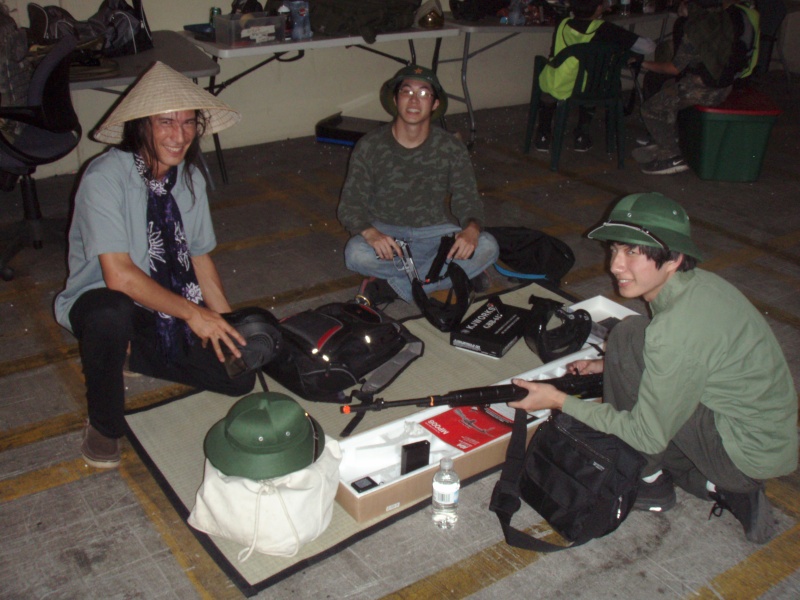 Today we came all dressed in Vietcong gear, I was loaned a 1911 blowback pistol, Anthony used a gas gun as well and Austin sniped with his long gun....We ran 3 games like this with some really serious CQB action...Damn, they are not kidding about the no bang out rule!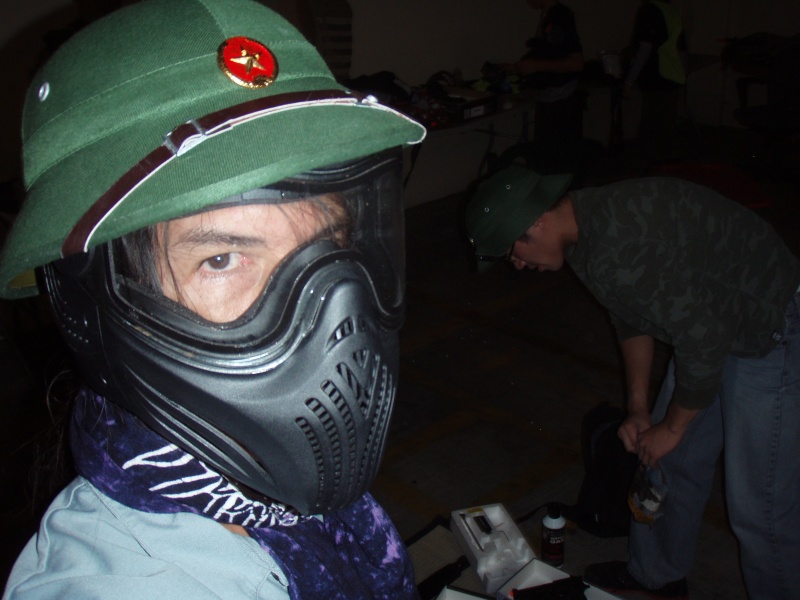 In fact, the more I played here, the more it dawn upon me how impossible Bang outs were to do here!... people were basically taking rooms one corner at a time and I had to pop them as they opened the door!...FULL METAL ARMOR RECOMMENDED!
I did only 2 bang outs but that went out the door pretty fast!
I was faced with some in yer face situations... whole rooms had to be fragged to clear them!... I have never seen so many grenade wielding players!... there must have been over 150 people here today!
Midday we ate our Pizza combo as the burrito truck did not come by...at this time I decided to splurge and bought my brother a brand new AEG AK74U....The gun had to be adjusted for CQb schronoed standards which is 400 FPS, so I sat out one game while my bros were running and gunning...by then the battery was fully charged and Anthony was having a blast!... This time I was Sniping with the long rifle while Austin dual wielded blowback pistols!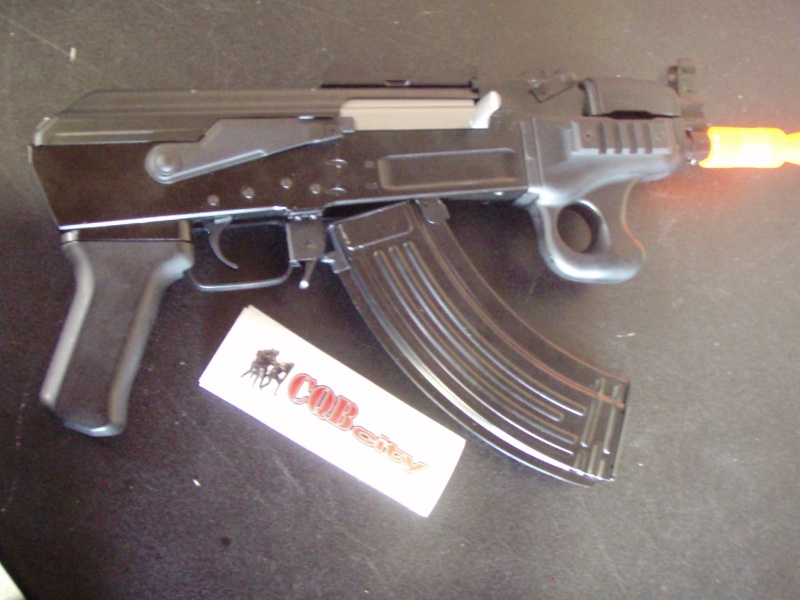 More than 8 games were run today...Games held today were chaotic objectives of snatch and grab with infinate respawns at spawn point bases....one Vehical war was conducted.
The referees did a wonderful job conducting games and the players here behaved very civilized and were humored by our Vietcong load oust and Banzai charges!...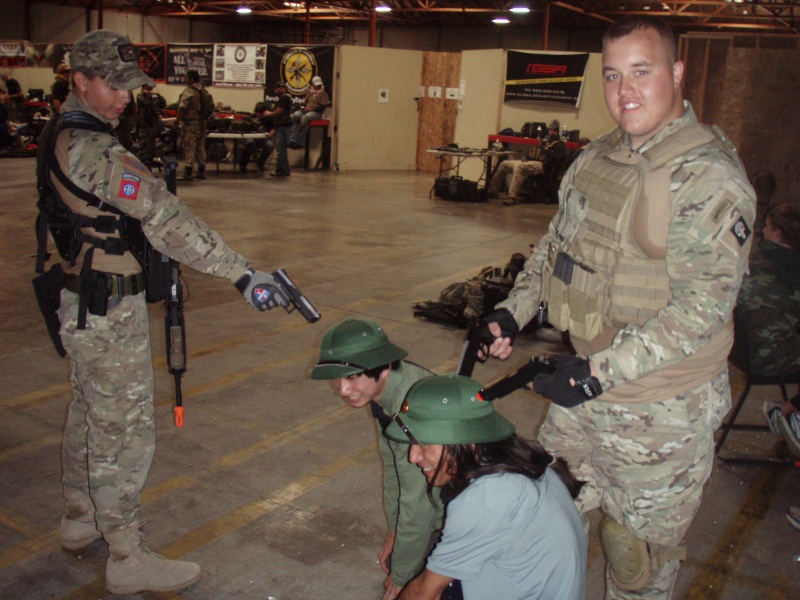 A few funny pictures taken so here are your photos...
if this is your first time entering the Forum... SANDDRAGON and all behalf of the Forum would like to welcome our New California members to the AIRSOFT RESERVE!
New members who attended, feel free to post as we are hoping that the California members may help shed light as to how Californians pave the way in this fun sport.

PHOTOS by SANDDRAGON: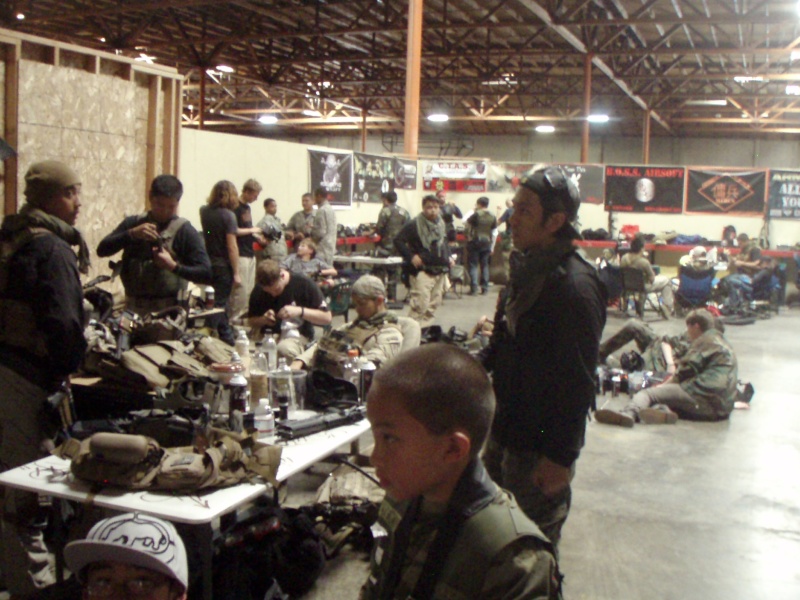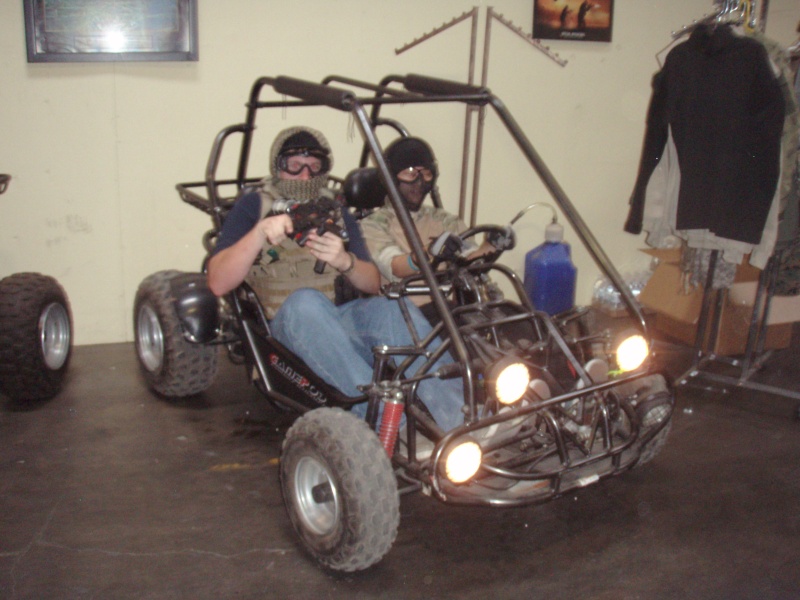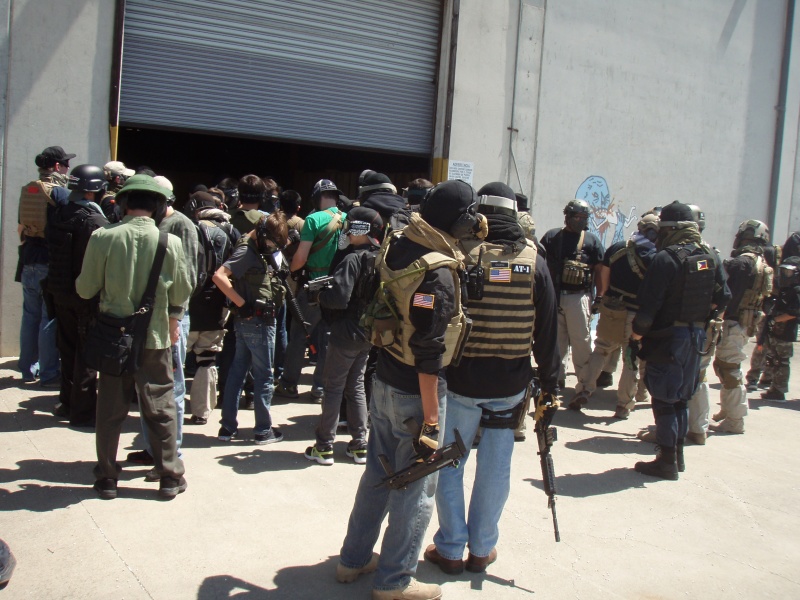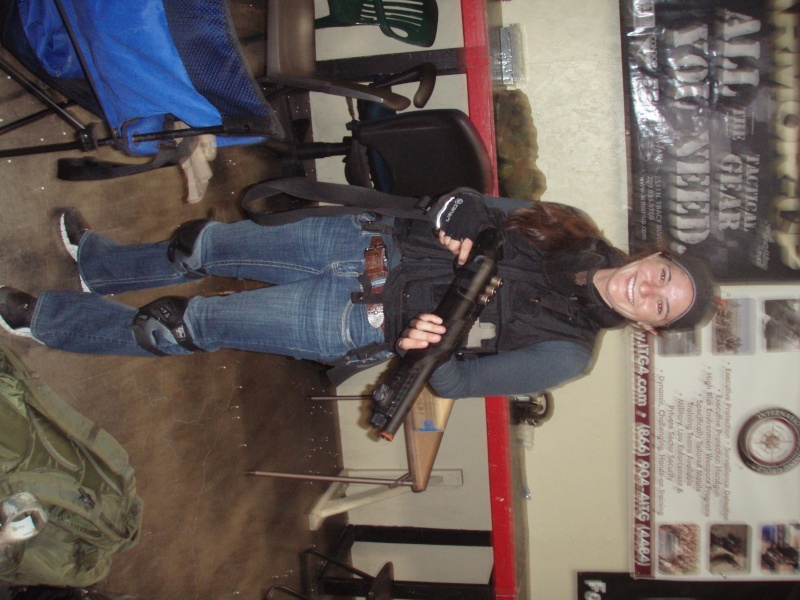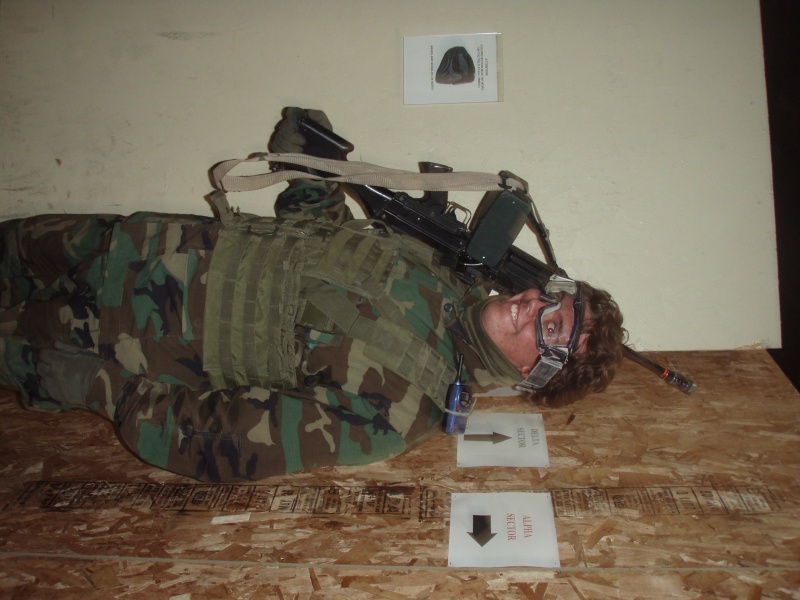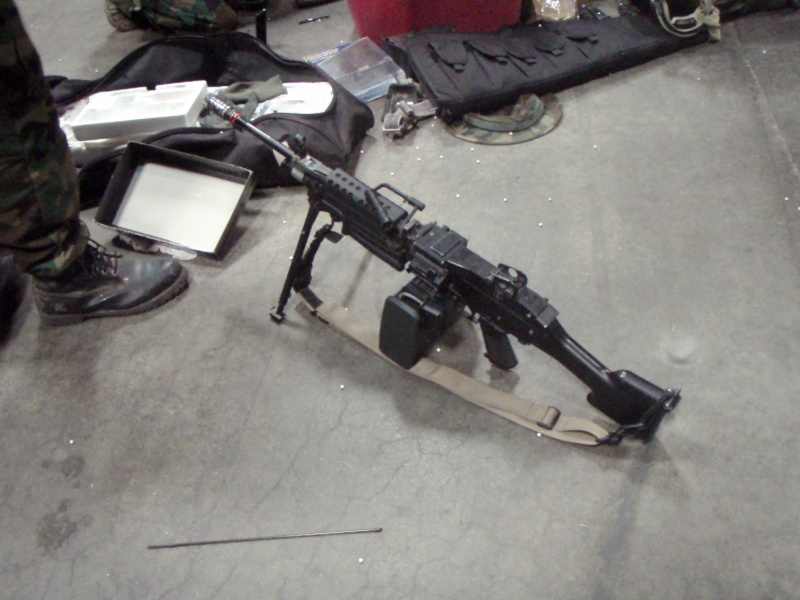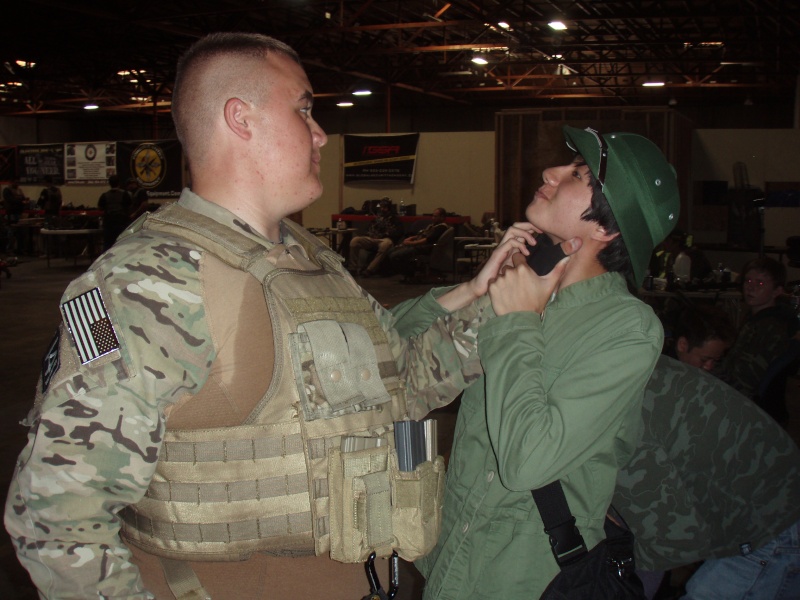 Austin getting into trouble... again!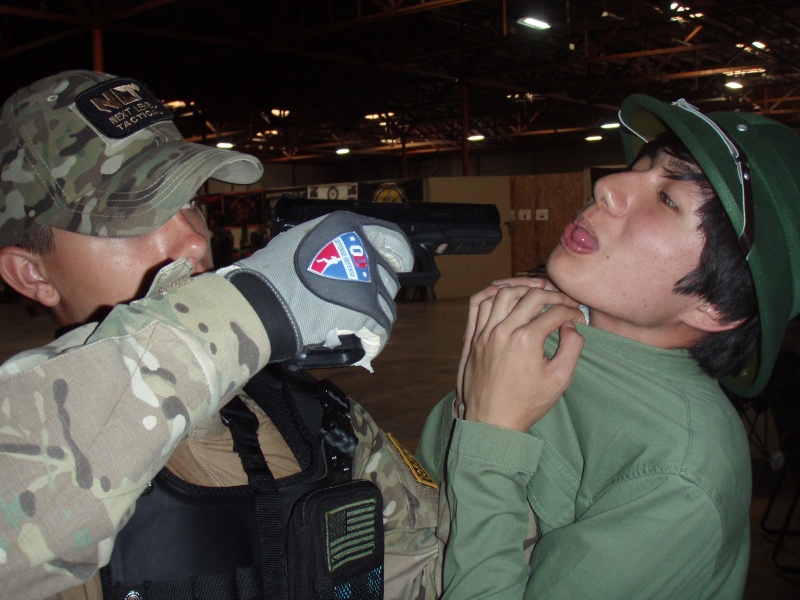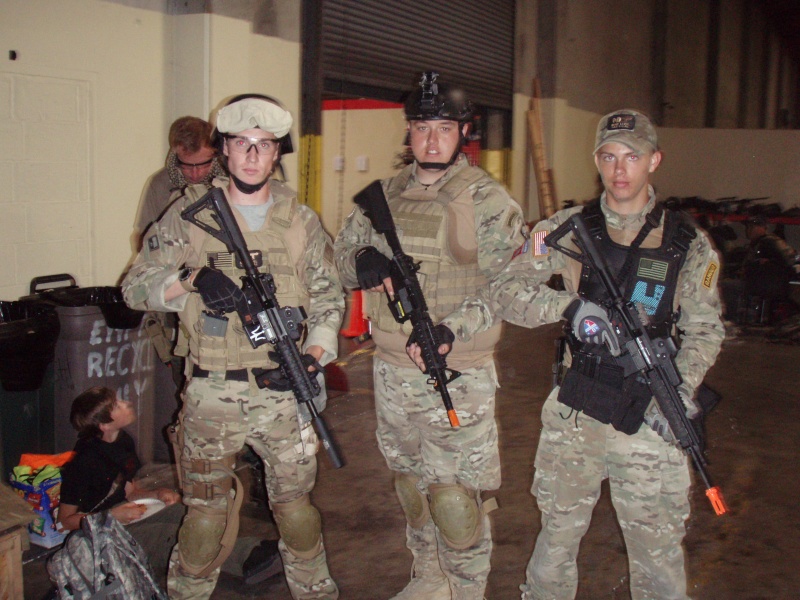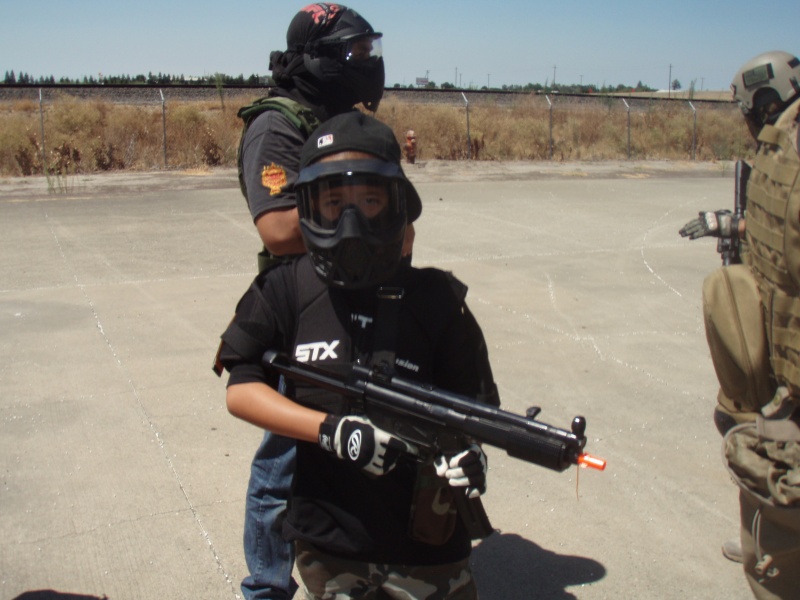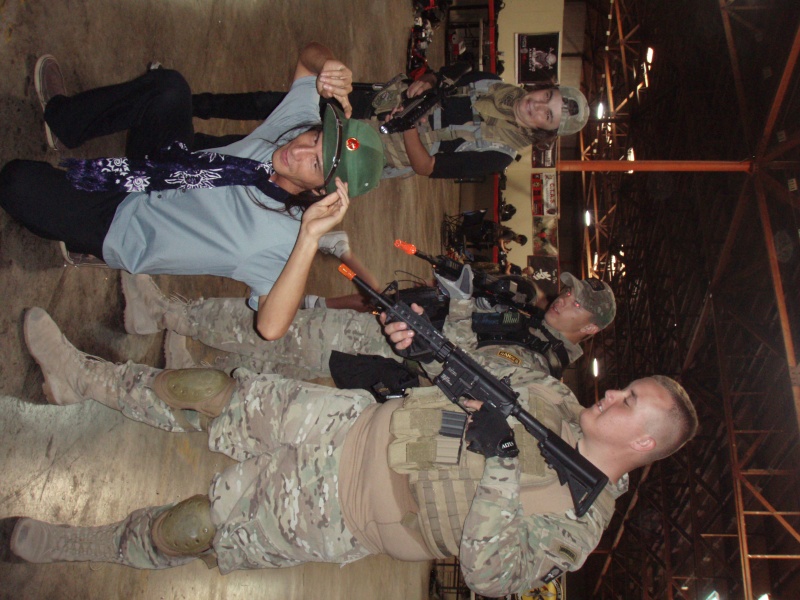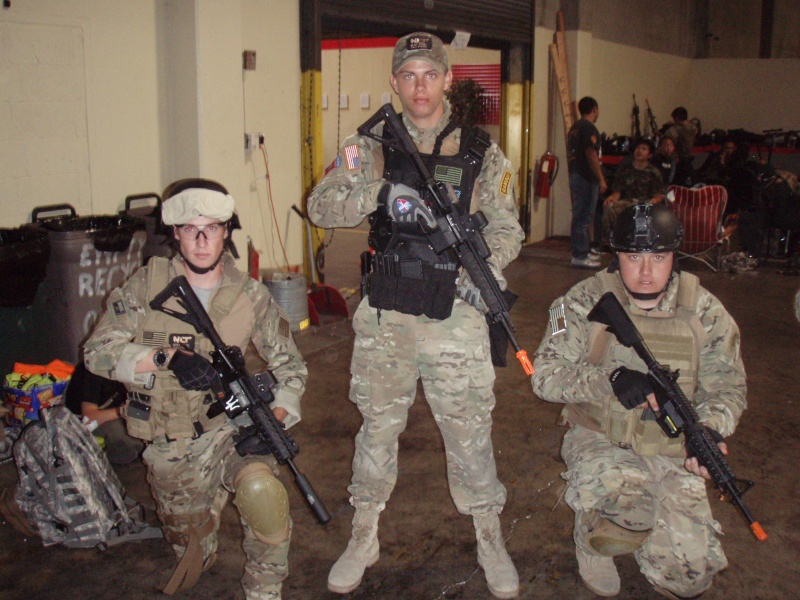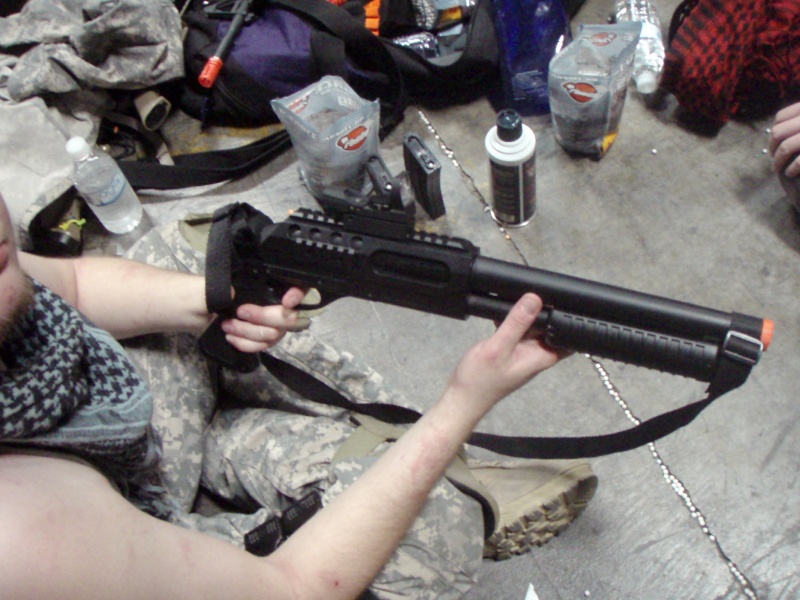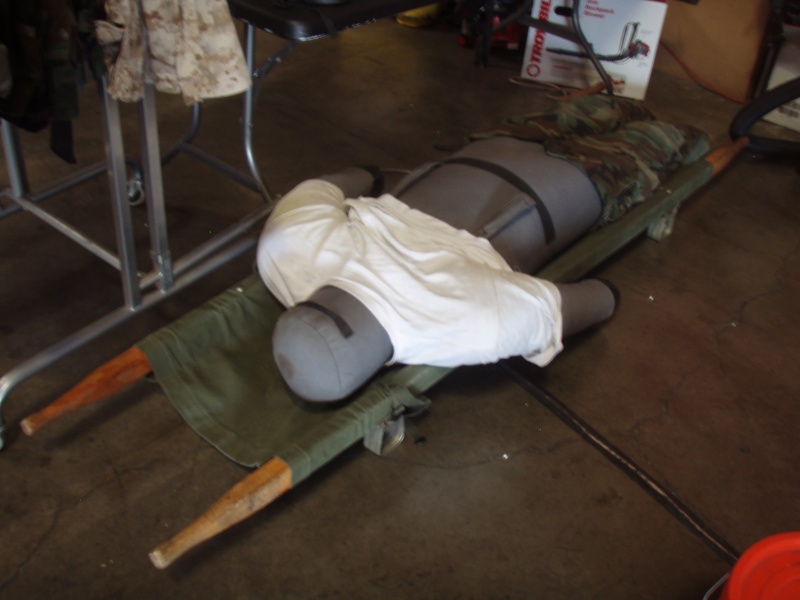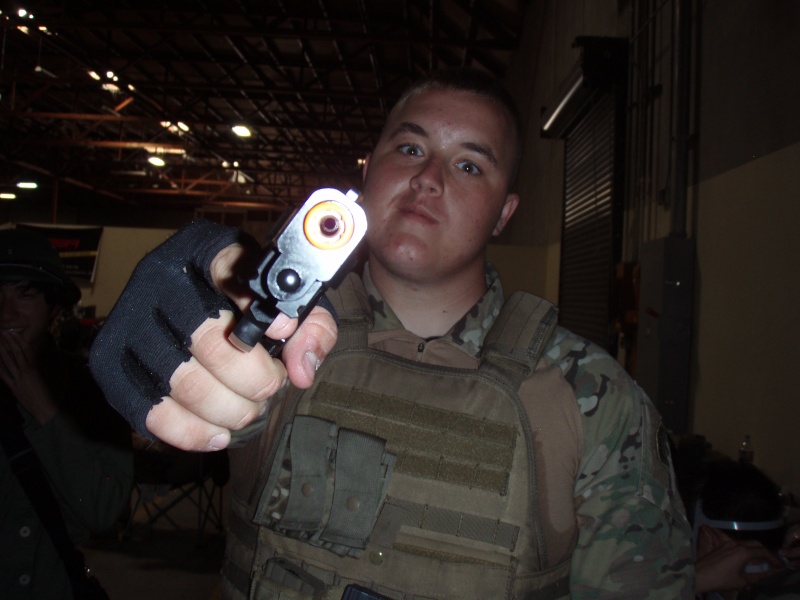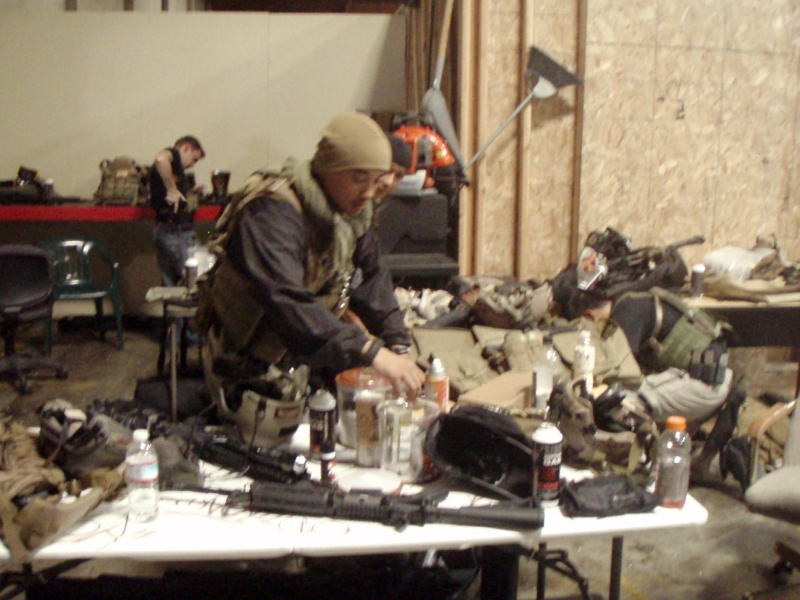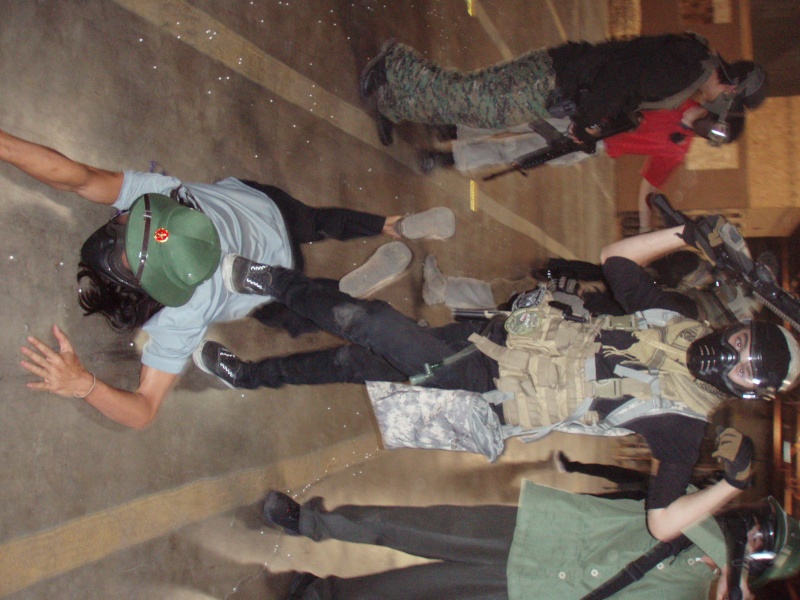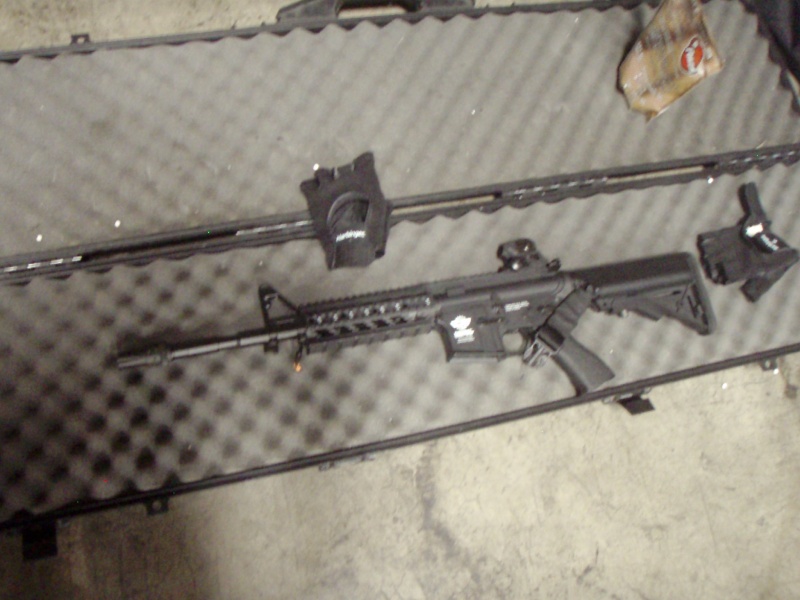 I think I found The California equivalent of team SWORD....... JESTER?